Best Books for UP PET Exam 2021
Are you searching for the best books for the UP PET exam 2021? If yes you have come to the right place to know about the best study materials for the UPSSSC Pet exam 2021. Jankarihub has collected the most recommended books collections from many sources like the online article, Teachers, Subjects expert. If you buy the below-suggested book your entire syllabus will be covered and can crack this exam on the first attempt.
In order to pass out the UP PET exam at first attempt have the latest syllabus based study materials with you. In this exam, Uttar Pradesh Subordinate Services Selection Commission (UPSSSC) has included all prominent topic. So you need to know the complete syllabus and exam pattern. Candidates need to prepare from the best UPSSSC PET Books to secure their chances of being placed in the Commission. The commission does not provide any specific list of prescribed textbooks or past year question papers books. Aspirants must have details knowledge about the PET Syllabus. Download the pet syllabus 2021.
Almost all subjects are covered in this exam like, GK, Current Affairs, Hindi, English Grammar, Mathematics, Reasoning, Environmental studies etc. That is why candidates must buy the important pet books according to syllabus. Now you have got information about syllabus the turn is to know best books for UP Pet exam 2021.
Best UP Pet Books list:
We give you the list of essentials books for the UPSSSC Pet exam 2021 after consulting with expert and teachers. Buy the below books according to the syllabus.
General Knowledge for PET
GK part is very significant in this exam because many questions comes from this topics. For general knowledge Lucent is the enough and best for this exam. Because Lucent covers these topics.
Indian History
Indian National Movements
Geography
Indian Economy
Indian Constitution
General Science
Means 30 questions will come from above topics. Overall Lucent covers all above topics and gives the accurate information about the syllabus. If you prepare only Lucent GK that is enough for your GK portion.
Elementary Athematic
This is very essentials subject for the PET exam. So there you need to have the important books for this exam. There are many books publication but prepare only those topics which are given in the syllabus. For mathematics, RS Agrawal is the best mathematics books for the UPSSSC Pet exam 2021. All topics have been covered in this book. RS Agrawal has written the book in English and Hindi language.
Best Reasoning Books for UP PET
The reasoning is the best and most number scoring subject for all competitive exams. RK Jha reasoning book is very significant for the UPSSSC PET exam. In these reasoning books, all the latest syllabus are available. Buy this to prepare for the UPSSSC PET exam 2021.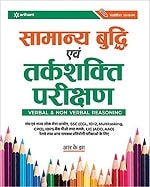 General English for PET
For general English SP Baksi book is the best for PET Exam along with another competitive exam. Only 5 number questions will come from English in the PET exam. This book covers all important topics of English Grammer. From basic to modern types questions are available in this book. Many experts and teachers recommended this English book for the UPSSC Pet exam.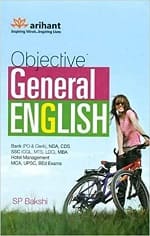 General Hindi
This is another most important subject for the UP PET exam. UPSSSC PET exam is very significant for all aspirants of Lekhpal, PCS, and all other UP govt jobs. For making your exam easy and smart by the Lucent General Hindi book. Lucent Hindi book is very essential for the UP PET exam.
Current Affairs:
For making your current affairs questions strong read the news paper daily. Generally last 6 moths current affairs questions are asked in all types of competitive exams. Always study with 6 months current affairs book or use the website along with you can watch the YouTube channels.
Q&A
Q. Which is the GK books for UP PET (UPSSSC PET) exam 2021?
A. Lucent is the best and most important General Knowledge (GK) book for UPSSSC Pet exam 2021.
Q. Which is the best English books for UP PET exam 2021?
A. S.P Bakshi is the best English book for UP PET Exam 2021.
Q. Which is the best General Hindi Books for UPSSSC PET exam 2021.
A. Lucent and Arihant Hindi books are the most important for UPSSSC PET exam 2021.
Q. What is the most preferred reasoning books for UPSSSC PET exam 2021.
A. RS Agrawal written books are the best reasoning book for UPSSSC Exam 2021.
Q. The best mathematics books for UPSSSC PET exam 2021.
A. RS Agrawal publication books are the best books for UPSSSC PET exam 2021.