Slogans of Indian Freedom Fighters – महत्त्वपूर्ण कथन जो हमारे देश के क्रांतिकारियों ने दिए है
Freedom Fighters Slogan
Welcome to our website Jankarihub.com today's post we would talk in detail Freedom Fighters Slogan.
These questions are very important for all competitive examination and these questions are useful for each Indian. Kindly share this post with your friends and relatives today to spread knowledge of Freedom Fighters Slogan.
India, as a nation woke up to see its first spark of freedom at the dawn of 15th August 1947. Celebrating independence and remembering the numerous martyred souls, this day embarks upon every Indian, a feeling of pride to be born in a country like India.
With the swearing of words at the Viceregal Lodge, now called Rashtrapati Bhawan, the celebration of Independence day began on 15th August 1947.
In the central hall, the new government was sworn and for the very first time, the tricolor flag of independent India was proudly hoisted on the flag mast of the Council House.
Indian Freedom Fighters Slogan
Pandit Jawaharlal Nehru, the first Prime Minister of India hosted the Tricolor flag marking the end of the British colonial rule and the beginning of a new journey !
Very Important Freedom Fighters Slogan
Q- दिल्ली चलो का नारा किसने दिया था ?
सुभाष चंद्र बोस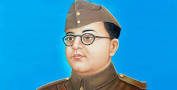 Q – "सारे जहाँ से अच्छा हिन्दोस्तां हमारा" की पंक्ति किस ने कहा था ?
इकबाल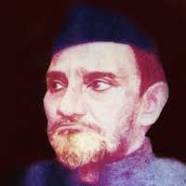 Q- सम्पूर्ण क्रांति का नारा किसने दिया था ?
जय प्रकाश नारायण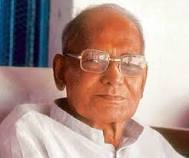 Q – "सरफरोसी की तमन्ना अब हमारे दिल में है " किसने कहा था ?
राम प्रसाद विस्मिल
Q – "विजयी विश्व तिरंगा प्यारा, झंडा ऊँचा रहे हमारा" किसने नारा दिया था ?
श्याम लाल गुप्ता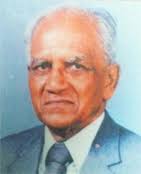 Q – करो या मरो का नारा किसने दिया था ?
महात्मा गांधीजी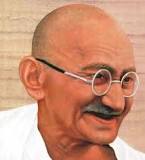 Q – वेंदों की तरफ लौटो का कथन किसने कहा था ?
दयानंद सरस्वती
Q – इंकलाब जिंदाबाद का नारा किसने दिया था ?
भगत सिंह
Q – मारो फिरंगी को का नारा किसने दिया था ?
मंगल पांडेय
Q – वंदे मातरम का नारा किसने दिया था ?
बंकिम चंद्र चटर्जी
Q – स्वराज्य हमारा जन्म सिद्ध अधिकार है किसने कहा था ?
बाल गंगाधर तिलक
Q – जय जगत का नारा किसने दिया था ?
विनोवा भावे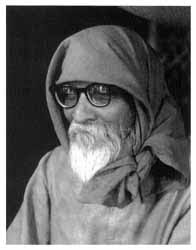 Q – आराम हराम है कथन किसका था ?
जवाहर लाल नेहरू
Q – पूर्ण स्वराज्य का कथन किसने कहा था ?
जवाहर लाल नेहरू
Q – जय जवान जय किसान का नारा किसने दिया था ?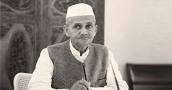 Q – तुम मुझे खून दो मै तुम्हे आजादी दूंगा का नारा किसका है ?
सुभाष चंद्र बोस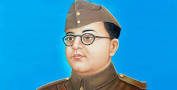 Q – Who Lives if India dies का कथन किसका है ?
I hope you have liked this information. These questions will be very useful for your competitive examination and increase your knowledge. If you have liked this information kindly share this post to your friends and relative.
Overall we have learned this topic in details for more information visit our website all section for latest updates. Freedom Fighters Slogan is very significant topics for all Indian.