Best Books for SBI PO Exam Preparation 2021
If you have decided to crack the SBI PO exam you need to have the best books for the SBI PO exam. Without having good and latest study material of PO this is not possible to pass out the exam. As usual, we know SBI PO is a very tough exam at this time. Last few years this exam is being hard day by day. In this article, we recommend you what are the best books for the SBI PO exam pre and main exam. These books have been selected by experts and candidates who have cracked this exam in the first attempt. we will provide the various SBI PO preparation tips and strategies and best SBI PO books and study materials to crack the challenging exam in the first attempt.
These books will be best for both exams SBI PO along with SBI Clerk in the coming year and the current year. State Bank of India has released the notification of SBI Vacancies and guidelines for the exams and pattern. There is nothing change in this exam it runs like the previous year. No changes in the syllabus as usual as the previous year.
Best Books for SBI PO
Above all books are very important for SBI PO exam preparation at all times. We have given this selection for you according to the expert. These books have covered all the latest syllabus of SBI PO. If you buy these books surely you will be able to crack this exam on the first attempt. Below we give you each one book details for your assistance. So buy these books and start preparation.
Best Quantitative Aptitude for SBI PO
If you want to get a sure job in the SBI as PO you must study with this book for a Quantitative subject. This book has covered all the important facts according to the latest and new syllabus. As usual RS Aggarwal book is the most important book for SBP PO along with all types of govt jobs. You can use this book for Pre and Main exam both. There are many questions with a short trick solution. We all know there is limited time in the exam hall so we need to solve the questions as soon as possible. According to the expert, this book will help you to crack your exam. They have given practice sets in these books. If you see the Review online there is more than 6000. This means there thousands of students who have satisfied with books and cracked the exams.
You can use this for many such competitive exams like BANK, SSC, CPO, CAT, MAT, GMAT, UPSC and many more. Think how this book has made remarkable place in the market due to its performance. Without having any doubts you must buy this book. You can get this book in both languages Hindi and English. But it depends on your requirement Hindi or English.
Best Reasoning Books for SBI PO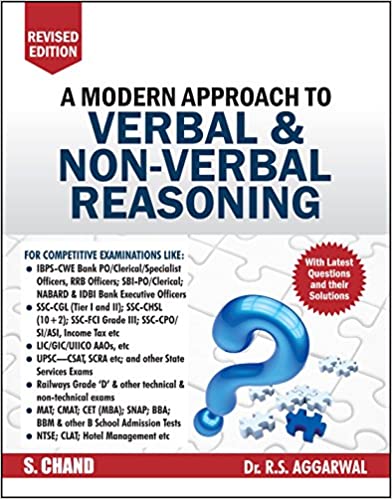 Nonverbal and verbal reasoning is the main subject of this exam. This is the best subject to score good marks in the exam so every aspirant should prefer to buy these important books for the SBP PO exam or other competitive exams. You can use these books for all types of govt jobs where mathematics questions come in the exam. For your information, we suggest you buy these books to crack the exam of all types of banking exams. There are very useful or further exams like all banks, SSC, CPO, MAT, CAT, UPSC, and many more exams.
This is the best for IBPS PO/Clerk exam. For scoring good marks do practice on a daily basis. The writer has written these books with the latest pattern of all govt exams. Generally, this book is best for Bank exams. In this, you will get practise sets along with the previous year questions. As per the expert, this reasoning book is the best for the SBI PO exam 2021. Most of the qualified candidates used this important reasoning study material for the SBI PO exam. You can buy this reasoning book for SBI PO in Hindi and English language.
Best English Books for SBI PO
How we can select the best English books for SBI PO/Clerk exam 2021. English is another though subject but less number scoring subject. But for making good marks in your exam you must try this book. The below book is the most selling books for all types of competitive exams. According to the expert and aspirant's experience, this is the best and most selling English book for the SBI PO exam. Composers have added the most important questions according to the latest syllabus of SBI PO. The language of this book is very simple and understandable for all. For making this easy and number scoring buy this below book.
The below book is very essential for SBI PO, IBPS PO, IBPS CLERK, including all banks. If you buy these books for your exam. That would be the best and most important for you. You can buy this book online on amazon.
This book is written in accordance with the new syllabi prescribed for Bank Clerk, PO/MT/SO conducted by RBI, SBI, and IBPS-RRBs. Each section of the book is fully explained, and all the important formulas have been compiled. More than 3000 objective type questions have been provided that adhere to the latest pattern, syllabus, question format, and changing trends of various examinations.
In this book you will get the syllabus in the details by that aspirant can easily understand the questions and quiz. The publisher has added the last 10 years' question in this book with a solution.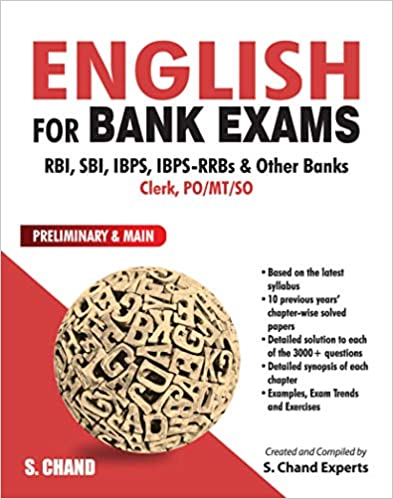 Best Banking awareness for SBI PO
Banking awareness is the best subject to score good and best number scoring. In this book, the last current affairs related questions can be found. The writer has included the most important questions for your exam. All the Relevant and Important parts and subjects on Banking Awareness are shrouded in the book briefly in a Reader-accommodating way. The vast majority of the training addresses fused in the book have been taken from different past Banking test Papers and illuminated by subject specialists. The book will serve both as brief examination material for study and correction and practice material too to test your Banking Knowledge and arrangement of the test.
The book is highly recommended for the aspirants to Sharpen their Problem-Solving Skills with intensive practise of numerous questions provided in the book and prepare them to face their exam with Confidence, Successfully. In short, you can bank upon this book for study, practice, and for reference during the precious moments before your exam. The book will prove to be a Real Treasure of Banking Awareness for All Banking Exam aspirants and other inquisitive readers.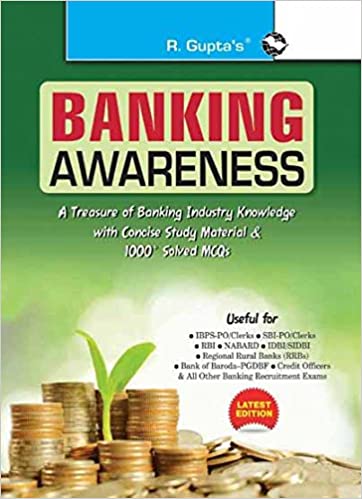 Best computer awareness books
It is one of the Best computer awareness books for the SBI PO exam. Computer awareness is an important section for various exams of the country including IBPS, SBI (Bank PO and Clerk), SSC CHSL, Railway, police, and many other state competitive exams. This book has provided all the important facts about Computers in detail. The computer is a very essential subject at this time for all types of govt exams. If you are going to attend any govt job exam you must have this book to crack the exam. In this book, the writer has followed all questions according to the latest syllabus. For making your exam very easy. We recommend you buy this book to prepare the computer gk.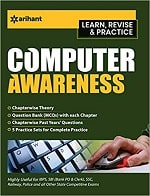 SBI PO Q&A
Which book is best for SBI PO exam preparation?
Mathematics by RS Agrawal
Reasoning by RS Agrawal
English by SP Baksi
Computer by Arihant
Banking by RS. Gupta
Which subject is the best for SBI PO?
Fast Track Objective Arithmetic by Rajesh Verma.
Quantitative Aptitude for Competitive Examinations R. S Agarwal (S. …
Data Interpretation by Arun Sharma (TMH Publication)
Magical Book on Quicker Mathematics by M Tyra (BSC Publication)
Quantum Cat by Sarvesh Kumar Verma.
Is SBI PO tougher than IBPS PO?
Depending on the analysis done by the experts and several aspirants with regards to the difficulty level of questions, SBI PO is considered as a difficult exam than IBPS PO. As the number of seats for SBI PO is also limited, the cut off is higher for SBI PO aspirants.
Can I crack SBI PO in 1 month?
Yes, you can easily clear prelims in one month with the right strategy and approach. Prelims are all about speed and accuracy. It is very important that you understand the demand of the exam and prepare accordingly.
Can I clear SBI PO in 6 months?
This is possible to clear the SBI PO exam in 6 months. But for this, you will have to follow the few steps and idea of preparation. Everyone can crack this exam within 6 months with courage and emphasis. For cracking this exam buy the important SBI PO books recommended by the experts and qualified candidates.
Is RS Aggarwal enough for SBI PO?
Yes RS Agrawal is enough for SBI PO and SBI Clerk exam. Because RS Agrawal is the best writer for banking exams books like SBI, IBPS, RRB, RBI etc. Without having any suspect in the mind buy the all books of RS Agrawal by Arihant Publication.
How can I crack SBI PO in first attempt?
If you want to crack the SBI PO exam on the first attempt you have to follow this formula and idea. Focus on below given topics and implement them in your preparation.
Understand the latest syllabus according to notification of vacancies.
Do practice daily and Revision.
Analysis of previous year paper.
Prepare for Prelims and Mains Simultaneously.
Solve mock test daily without skipping.
Buy best SBI PO books as given above.
Make a timetable and follow these.