How to check PF Balance online? As this is a general question and everyone searches this question on the Internet, Google Play store. But today I will try our best to give you the simple and most easy way to check your PF Balance. First of all, we should know some necessary information related to PF Balance.
For checking the epf balance few steps you have to follow. Every month Employer deducts 12% from our basic salary and same amount employer adds in our account. This is the basic information but we would discuss to check the pf balance. Below give you simple and convenient methods to check your pf balance enquiry.
You can see above images of checking the EPF Balance easily by online, Through SMS, Through Website including with giving Miss called. I do not take your more time to check the pf balance online.
1. By Umang Mobile Application
We should know about this easy and very simple methods to cross check your Provident Fund by Installing in your smartphones. First of all you need to download this application in your mobile and later on follow the steps of this applications. Where you need to give your email id, Mobile Number, UAN number including your Aadharcard.
With the Help of this mobile application your deposited PF balance can be checked in few steps. Below you can see the interface of this application.
This application is a Government App and provides us multiservice in one application. There are the services in this application – Aadharcard, DigiLocker, Bharat Bill Payment, PAN, EPF many more. So i suggest to each PF account holder must download and follow few easy steps to check your PF Balance.
2. Using EPF Website
For checking your EPFO balance online you will have to use its official website EPF below i give you some steps to know your pf balance. Click now www.epfindia.gov.in and then follow the below steps.
Go to our services
After that go for Employees
Then click on Member Passbook
After that Enter your UAN Number and Password
Now you can see your PF balance and you can download the Passbook for further proof.
After following above steps you can check your EPF Balance online at official website. I hope you have got your answer questions " how to check PF balance" online. This is the second methods to check balance of our pf account. Lets check below step of viewing pf balance on Internet.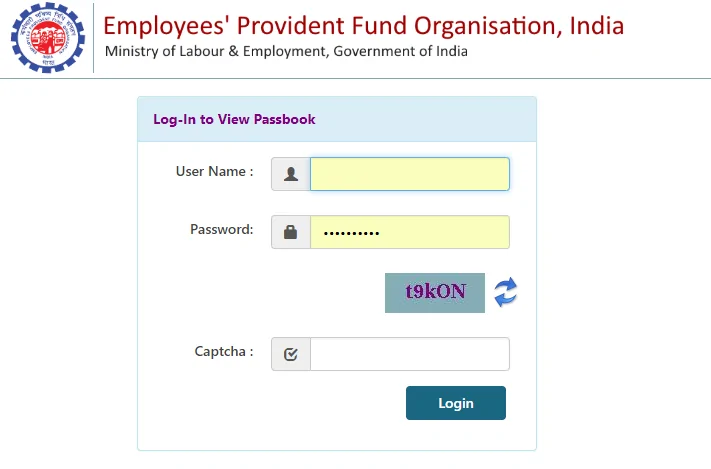 3. By Sending SMS
To make PF Balance checking easy use the mobile number and send the SMS through Registered Mobile Number. I suggest to all EPF Account holder you can see your PF Balance by sending the SMS through your mobile number. There are a few steps to check the balance. You must have mobile along with Registered mobile number.
For the completion of this process you have to link your EPF Account with UAN Along with Mobile number. You have to send the SMS on this number 7738299899.
Type this further SMS in your mobile Message box – EPFOHO UAN ENG – means you have to enter in your text message like this – EPFOHO 123564**454 ENG and then send this SMS @ 7738299899.
After sending successful sms you will receive the Balance SMS. Where you can check your EPF balance. I think this is very fast and easy medium to check your PF Balance without Internet.
There are many more options to check the balance in different Indian Languages. Like Hindi, Marathi, Panjabi, Gurjarti, many more.
If you wan to check your balance in Hindi You need to type EPFOHO ***UAN*** HIN. Like this you can check.
4. To Check EPF Balance with the help of Missed Call
This is the best and easiest methods to check the EPF Balance by giving the missed call. Nowadays mostly banks have provided us Missed call balance checking options. Simple way give the Missed call from The Registered number and in few seconds you will get the EPF balance Message.
For checking the balance by Missed call there is no need for any Internet or other communications.
Give the missed call on this number from your registered number – 011-22901406. Use this method to check your epf balance status.
5. Using EPF official Mobile App
For more details related to EPF balance by using its official mobile applications. Now you can download the epf official app "m-sewa app of EPFO" . You have to download from the Google play store. After downloading the application fill your personal details in the application. Go in balance passbook options to fill the details.
After entering your personal details like UAN number after a few seconds your mobile number will be verified by the server.
Above all information are important to check your EPF Balance. Below we give you some important facts about EPF.
Can we Withdraw EPF Amount Online ?
Mostly everyone search on internet how to transfer the epf amount in our personal account. I personally says to all EPF holder. You can withdraw your EPF Balance in your personal bank account. For this you have to Activate your UAN number then login to your EPF website and go Online service. From where you can withdraw you amount.
I also transferred my amount from EPF account to personal Bank account. If you want to get any help pleas comment i will help you.
Thanks for reading